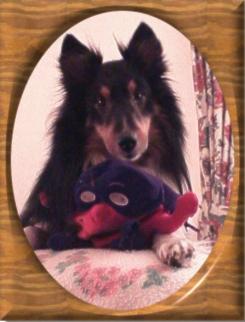 Lakhota.net is dedicated to our four-legged child, Laz's Lakhota Sundance.
He is pictured above with his favorite toy, Spillman.
This site serves as both a personal site and a professional site for the advancement of education.
Please select the appropriate page from the navigation links below.
[ Marc's Home Page ] [ Amy's Home Page ]
This page was last updated on 12/14/01.
visits since August 18, 2001
Contact Webmaster of Lakhota.net © 2001 A. Laslow. All rights reserved.